Dufweholms manor in Sörmland – a historic place
The Manor is a historic site that has had no less than 22 owners over the years. It has been held grand parties and celebrations and the rooms at Dufweholms Estate is today named after some of its former owner.
Things to do in Sörmland
Rejmyre glassworks
Julita Swedish Museum of Agriculture
Kolmarden Zoo
Sagostigen outside Malmköpingsvägen
Vingåkers Factory Outlet
Eriksbergs castle
VRÅ Stone Age vilage
beautiful surroundings
Collections and Museums at Dufweholms Manor
A part of Svenska Kulturpärlor
Dufweholms Manor is part of Svenska Kulturpärlor. In the same family of country side hotels we also can offer two other facilities in beautiful Sörmland, Gripsholms Inn in Mariefred and Södertuna Castle outside Gnesta, where you can stay in luxurious hotel rooms while visiting historical sites and beautiful surroundings.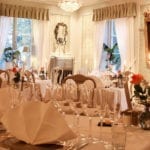 A taste of Sörmland
At Dufweholms Manor you can not only enjoy the beautiful surroundings. There is also the opportunity to taste fantastic food prepared by our talented chefs. Stay in our beautiful suites and enjoy a glass of wine in the sunset at the Dufweholm Lake.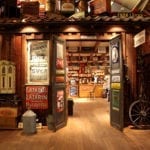 Visit our collections
On Dufweholms Manor you will find some of the Åstrom family collections. Here you can watch more than 800 corkscrews, visit our folk museum and our general store. You must not miss our champagne cellars where we in aquarium preserves champagne that has been on the ocean floor for over 80 years.